Bridges
Are you interested in becoming a filmmaker?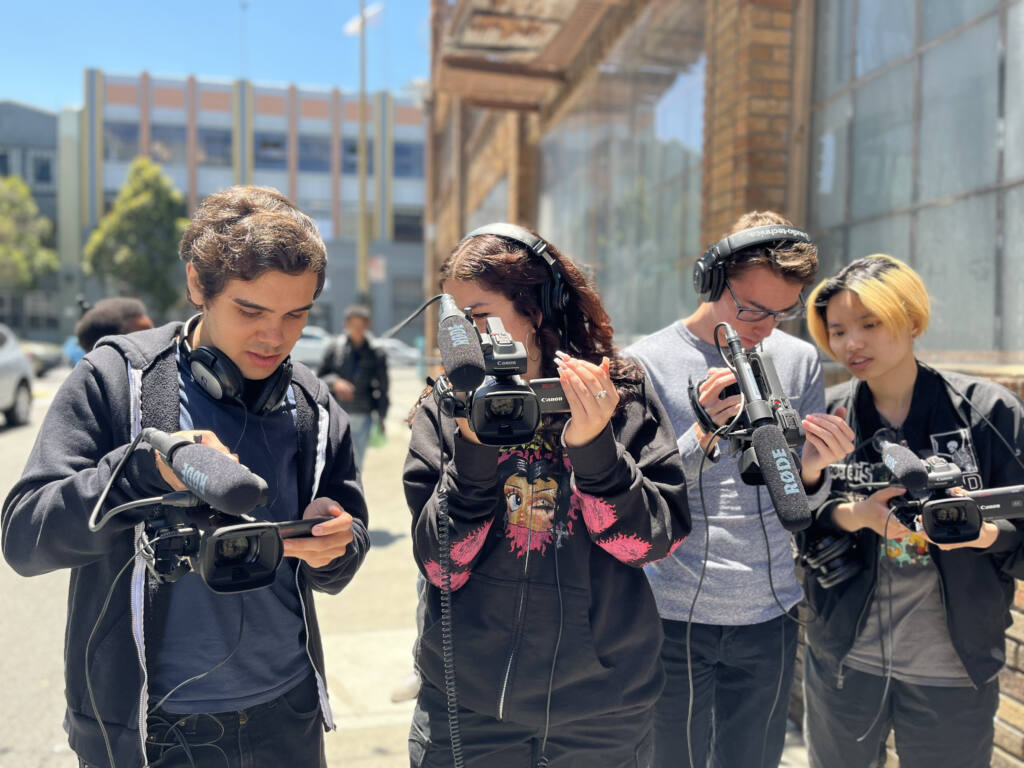 The Bridges Fellowship is designed to help a diverse cohort of transitional-age youth (18-24 years old) learn strategies to successfully prepare for, challenge, and ultimately surmount the barriers to entering and staying in the media industry.
Bridges Fellows will receive an immersive 8-month training in video pre-production, production, and post-production and will be exposed to a range of guest artists, community/industry partners, and career readiness training all while working towards a culminating final film that will be screened at a final showcase.
Fellows who complete all requirements of the program will receive a $500 incentive following each semester (Part I + Part II).
Schedule
Tuesdays, Wednesdays + Thursdays, 4-7 pm

Part I – Personal Storytelling : October 10 – December 15

Part II: Team Capstones: January 30 – May 9

9th St Independent Film Center, 145 9th St., San Francisco
Applications are accepted on a rolling basis through October 3. Seats are limited, as class sizes are capped at 10 students so apply now! All applications will be reviewed by our instructing team, and applicants will hear back within two weeks of applying.
Have any questions? Contact us at youthprograms@bavc.org